Since I had a couple weeks off in August, I finally found some time to read some more. I have three books and one movie to discuss this time. Also, notice how it hasn't even been six months since my last update. I'm definitely improving!
I want to start with All the light we cannot see by Anthony Doerr. It was recommended to me by Goodreads a while ago and thus ended up on my never ending 'Want to read' list. However, I ordered the book during one of my Bookdepository splurges and brought it along on my holidays.
I don't often read books set during WWII. It's not a genre I enjoy, or a theme I particularly like, but I can understand other people's fascination with this time period. However, there are a couple of books centred around WWII that have completely captivated me. One of those is Sarah's Key by Tatiana de Rosnay. One of those is also All the light we cannot see. It's set around a German boy and a French girl and it manages to give two completely different perspectives about WWII while still being relatable on both sides. I won't give too much away, but I will say that I 100% understand the praise this book is given.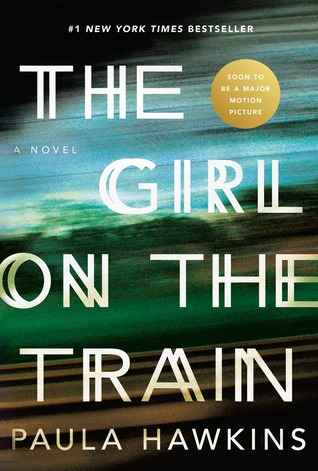 A very different book is The girl on the train by Paula Hawkins. I read the Dutch translation, which might have been a mistake, but I highly doubt I would have loved the book in English. The story is about a girl (woman, more like) that takes the same train to and from London every day. Since she always takes the same route, she's begun to make up the backstory for two people living in a house on her route. As the book progresses, you begin to learn more about this main character and the characters who live in this house.
The book has gotten quite some attention. I've seen multiple advertisements for this book in train stations and seen it on many bestseller lists. However, I did not enjoy this book. The main character wasn't pleasant or relatable at all, even without her (many) problems. The other characters I also could not find any love for. The plot was a bit better, but wasn't a stellar one. All in all, I wished I could have spent this wasted time on a different book.
Luckily for me, the next book was absolutely worth my time. It's The Martian by Andy Weir. This book has also been receiving a lot of attention, especially since it's been made into a movie. However, contrary to The girl on the train, this book is worth all the attention. It's about an astronaut who, due to certain circumstances, gets left behind on planet Mars. The story was very captivating, although borderline optimistic at some point. However, I liked the plot and the realistic way it was brought. No doubt it's absolutely not possible for the novel to happen in real life, but the author made it seem like he knew what he was talking about and I definitely believed every scientific sentence uttered in the book.All in all, very pleasant reading experience.
The Martian is also the movie I want to talk about. It's one of the very few movies I've watched recently (I've been binge watching Gilmore Girls, which, while fun, is not a movie). I think the casting of Matt Damon was very well done. The movie deviates a little from the book, but it stayed surprisingly close to the story I was familiair with. I think the main character was a bit more realistic in the movie than he was in the book. All in all, I loved the movie and haven't really got anything else to say about it. Go watch it if you haven't already, you won't be disappointed.
All pictures belong to their respective owners.